Matt Bud, Chairman, The FENG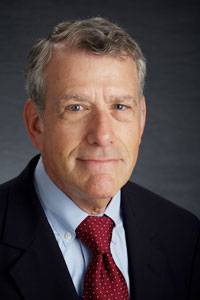 Matt Bud
Chairman, The FENG
203.227.8965
203.227.8984
FAX
203.820.4667
CELL
Matt has been a Managing Partner of The Financial Executives Consulting Group (www.TheFECG.com) since its founding in 1999. The FECG places senior financial executives in interim and permanent assignments as Chief Financial Officers, Controllers and Treasurers. Matt is primarily responsible for business development and candidate screening.
Matt is also Chairman of The Financial Executives Networking Group (www.TheFENG.org), an international organization of senior financial executives that he has grown from only 64 members in December 1996 to over 55,000 today. The FENG provides senior level financial executives with a forum in which to share job opportunities and experiences.
Among the first to recognize the power of the Internet as a communication tool, Matt connects members of The FENG on a daily basis through outbound email. Over 1,500 pages of senior level job leads and career advice are published every month.
Featured in the January 21, 2003 edition of The Wall Street Journal, The FENG is a nationally recognized organization for senior financial professionals. It is also the largest organization of its type in the United States.
For 9 years Matt was Chief Financial Officer of Levine, Huntley, Schmidt & Beaver, at one time the 29th largest U.S. based Advertising Agency. Matt also has 15 years of experience in Publishing and Broadcasting, 6 years with The Thomson Corporation and 9 years with CBS, Inc. and 2 years of retailing experience with B. Altman & Company.
He has an MBA in Finance from New York University and a B.S. in Finance from Indiana University.