A Proud Sponsor of The FENG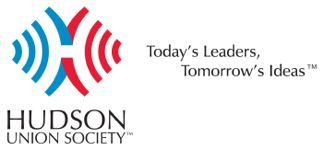 The Hudson Union Society provides business and world leaders to its members and guests, in a small intimate environment.
The Society provides the right connections, influence, and high quality access to some of the world's most powerful people.
The Society has agreed to provide 22% discount (off basic membership $159) to FENG members for Society's membership for only $125. Register here to activate your special membership and select FENG membership type in the drop down menu on the last page.
The Hudson Union Society is a wonderful place where leaders connect, share pivotal intimate lessons, and learn. The access and unique members are incredible. Colin Powell.
The Hudson Union Society is an extraordinarily special place that allows a who's who to intimately interact with one another. It is truly a one of a kind place that provides leaders and the public incredible access." General Michael Hayden, former Director of the CIA and National Security Agency
Recent guests include:
Colin Powell
Secretary of State John Kerry
Secretary of Defense Chuck Hagel
Steve Forbes
Meg Whitman, CEO of H-P
General Martin Dempsey, Chairman of the Joint Chiefs of Staff
President Calderon of Mexico
Tom Brokaw
Katie Couric
Bill O'Reilly
Secretary of Defense Donald Rumsfeld
Bill Marriott, Chairman of Marriott International
Governor Mitch Daniels
Sir Howard Stringer Chairman of Sony Corporation
Madeleine Albright
President Uribe of Colombia
The Society's culture series has been covered frequently in a range of major news outlets, which include The New York Times, The Wall Street Journal, Forbes, Newsweek, and LA Times. A twenty-minute Fox News interview http://ktmcfarland.com/2010/08/09/pakistan-our-friend-or-foe/ about the access the Society provides to distinguished leaders.
I personally look forward to meeting you.
Joe Pascal
President
Hudson Union Society
www.hudsonunionsociety.com
[email protected]