A Proud Sponsor of The FENG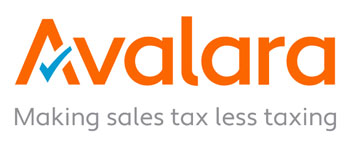 Avalara
Avalara helps businesses of all sizes achieve compliance with transactional taxes, including sales and use, VAT, excise, communications, and other tax types. We deliver comprehensive, automated, cloud-based solutions that are fast, accurate, and easy to use. Our Compliance Cloud™ platform helps customers manage complicated and burdensome tax compliance obligations imposed by state, local, and other taxing authorities around the globe.
Avalara offers more than 500 hundred pre-built connectors into leading accounting, ERP, ecommerce and other business applications. Each year, the company processes billions of indirect tax transactions for customers and users, files hundreds of thousands of tax compliance documents and tax returns, and manages millions of exemption certificates and other compliance related documents.
See how Avalara makes tax compliance less taxing for hundreds of thousands of financial professionals, view a short video, or schedule a demo by visiting www.avalara.com.